Donate your car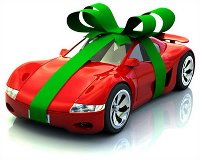 Donate Your Car Today & Take This Year's Tax Deduction
This Car Donation Program Helps our
Mission of Connecting Jews & Judaism!
* Free, local towing.
* Fast pickup. Within 24 - 48 hours.
* Tax deductible. Email & paper receipts.
* Simple online donation form (below).
* No paperwork for you.
* 100% of your car donation will benefit our programs!
Step 1:
TAKE 90 Seconds:
Fill Out The Form Below
Submit your car's info,
or call (713) 721-6400
Step 2:
Within 24 Hours:
Arrange A Free Pickup
We'll call you within 24 hours
to arrange a free pick up time.
Step 3:
You Are Done!
Receive Your Tax Receipt
A 100% tax deductible receipt for the value of your car.
TORCH is a registered 501(c)(3). All donations/contributions are tax deductible.

Reciept will provide for maximum amount allowed by law for the value of your car