Events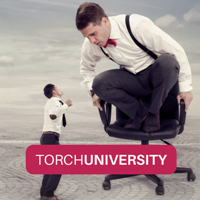 TORCH University

Date: 8/30/16
Time: 7:00 PM

Location: TORCH Centre
Address: 9427 Glenfield Court, 77096
Phone: (713) 721-6400
Email: university@torchweb.org

Door Price: $N/A
TORCH UNIVERSITY is a learning opportunity of a lifetime!
TORCH UNIVERSITY will give you a grounding in the most essential areas of Jewish history, philosophy, and practice, as well as a solid grounding in the entire text of the Torah. The curriculum of the TORCH UNIVERSITY consists of four modules, Jewish History, Jewish Living, Jewish Thought, Jewish law, the afterlife, and more – all studied with authentic source texts and class discussion.
This is year one of the 3-year curriculum cycle and a great time to start!!
Yearly Tuition:
$269 for one year (three semesters)
FREE for VIP Sponsors (Use Code: VIPSTUDENT)
Registrants are not committed to the entire 3-year program when enrolling. Call for information on scholarships.
SPECIAL DOUBLE REGISTRANT RATE: $400 for two attendees registering together. Any two people who register together are eligible for the special rate. The two need not be spouses or relatives. Just get a friend to join up with you, and you both get the special rate – you both pay only $200 each.
For double rate offer call TORCH (713) 721-6400 or email university@torchweb.org, otherwise register on line.
SCHOLARSHIPS ARE CURRENTLY AVAILABLE: PLEASE CONTACT SCHOLARSHIPS@TORCHWEB.ORG