About Torch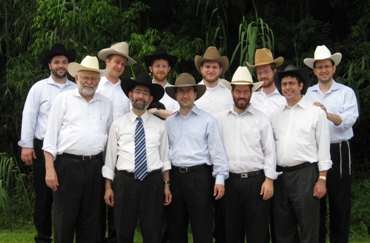 Welcome to TORCH! We are glad that you are here.
We invite you to spend some time getting to know us. We are a community organization in Houston, TX. We strive to connect Jews and Judaism through love, friendship and unity. We hope that you will come away from this site encouraged to join us at one of our programs.
TORCH was founded in 1998 and has since served thousands of Houstonians as an inclusive resource for learning and connection through its unique non-judgmental approach to Jewish education.
Whether you're Reform, Conservative, Orthodox, unaffiliated or somewhere in between, the Torah Outreach Resource Center of Houston (TORCH) is your most vibrant source for Jewish learning in Houston. Through study opportunities in various formats and locations, TORCH brings a new dimension to everyday Jewish life.
Our team of dynamic rabbis share the tools that connect timeless Jewish traditions with modern life. You can learn in a nurturing environment as the rabbis open their minds to impart wisdom. In addition, the rabbis open their homes to share Shabbat, and their lives for personal family celebrations.
By uniting fellow Jews through shared joy in religious education and Judaic tradition, and by extending a friendly, upbeat, non-judgmental invitation to all Jews, TORCH is building bridges in our community.

Come join us!