Our Projects
Since our founding in 1998 we've been focus on Jewish outreach throughout the Greater Houston Area. We've initiated and founded a multitude of outreach projects in our terrific city that cater to various different demographics. Below we will elaborate on these project.


ASCENT (Arlene Waldman Stock Center for Torah) is the Women's Division of TORCH, founded in 2003. This division serves women throughout the Houston community of all backgrounds as they explore their Judaism through meaningful classes, workshops, lectures and other events. Previously led by Faige Grossman, Atara Segal and Amanda Goldstein. Currently led by Zehava Wolbe since 2013.



TORCH YP is the Young Professionals Division of TORCH, founded in February 2006. TORCH YP provides young Jews in Houston the chance to meet other singles and couples and build meaningful relationships with other members of the Jewish community. TORCH YP meets regularly for programs, shabbatons and holiday socials. Our Young Adult Chavurah meets weekly for a lively discussion on relevant contemporary Jewish issues with a delicious dinner. Led by Rabbi Johnny Ouzzan.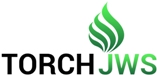 JWS (Judaism Worth Spreading) is the online Division of TORCH, founded in December 2014. This division of TORCH is focused on providing original audio and video learning materials to the online community presented by the faculty of TORCH. Whether through Youtube, Facebook Live, podcasts or other mediums of social media, TORCH is focused on bringing the joy of Judaism to each and every Jew across the globe.



Shalhevet (Hebrew: Flame) is the Congregational Partnership Division of TORCH, founded in November 2010 Serving nine congregations in and around Houston, this is ever expanding. With the intent of strengthening the Torah learning opportunities in every synogogue and temple in the region, the TORCH Rabbi's travel far and wide, providing meaningful learning opportunities to conservative, reform and orthodox congregations. Led by Rabbi Aryeh Wolbe and Rabbi Yakov Wolbe.



---

JSU
(Jewish Student Union) is the High School Outreach Division, founded by TORCH in December 2008. JSU affords teen age students in secular high schools with limited Jewish involvement the opportunity to join together for Jewish cultural activities, community service and Israel activism. JSU is now part of the NCSY and operates independantly since 2012. Led by Rabbi Gershie Meisels.


JEI (Jewish Ethics Institute) is the Medical, Legal and Business Ethics Division, Founded by TORCH in November 2009. JEI is focused on providing professionals from these professions with accredited classes and lectures on Ethics. With full CLE/CME accreditation, participants enjoy thought provoking lectures and networking opportunities. Since 2011, JEI is independantly run and operated by Rabbi Yossi Grossman.



Houston Kollel (Originally founded as the Beis Medrash Program) is the Rabbinic Scholars Residency Division of TORCH, founded in November 2006. The goal of this project was to have a constant study of Torah in our city. This group of young talented rabbi's learn torah all day. In early 2011 this division became an independantly run and operated organization, under the auspices of Young Israel of Houston, and led by Rosh Kollel, Rabbi Shlomo Littman of Lakewood, NJ.