JEI - Jewish Ethics Institute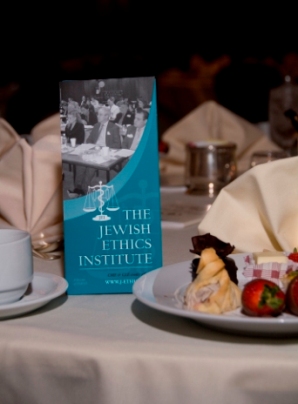 The Jewish Ethics Institute (JEI) was established as a division of TORCH in 2009 and led by Ethicist extraordanaire, Rabbi Yossi Grossman.
The JEI is an educational resource for physicians, attorneys and business professionals to help develop a fresh Jewish ethical perspective and unbiased vision to properly handling contemporary dilemmas from a position of knowledge, while adhering to the highest ethical standards.
The Jewish approach to ethics, culled from a rich heritage of over 3000 years of Jewish existence, has been tried and tested with an astonishing degree of continuity and coherence, enabling it to remain steadfast in the face of the transient whims of society. Judaismís ascription to the commitments, obligations, and duties of each individual, rather than individual rights, and its lack of distinction between law and ethics, ensures that Jewish ethics does not deal with armchair philosophy, but with real, practical cases while proposing unyielding, yet realistic ethical standards. This comprehensive systematic approach of Jewish ethics has universal validity in the societal debate over public policy involving medical, legal and corporate issues.
Effective November 2012, JEI is operating as an independant 501(c)3 organization and is no longer affiliated with TORCH.
Click Here to visit the JEI Website