Events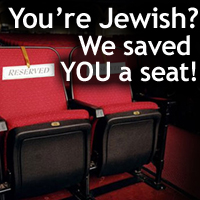 Rosh Hashanah with TORCH

Date: 9/18/09
Location: Courtyard by Marriot - Galleria
Address: 2900 Sage Rd.
Phone: 832-498-9904
Email: dmasri@torchweb.org

High Holiday Services
Join us for inspiring, relevant, and meaningful services that are both traditional and totally alternative.
No Hebrew required! No Membership Required!
Courtyard by Marriott - Galleria

Yom Kippur
Sunday September 27 Kol Nidrei @ 7:00pm - 8:00pm
Monday September 28 @ 10:00am - 12:30pm
Yizkor memorial service @ 11:30
Children's service
Optional Classes in the afternoon
Traditional Neila Prayer @ 6:15pm
Break Fast @ 7:55pm
Day care available during all services


Costs:
Services - $55 per person / $100 couple / $200 max per family (includes all High Holiday services)
Day Care - $10 per child, $25 max per family
For a Really Really High Holidays come stay with us!
Complete Holiday Package - $349 (includes all services, meals, and accommodations for both Rosh Hashana & Yom Kippur)
Rate is per person based on double occupancy - Children staying with parents $99