Events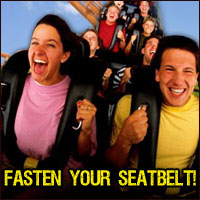 Discovery Seminar

Date: 5/17/09
Time: 10:00AM- 1:00PM

Location: Westin Galleria
Address: 5060 West Alabama · 77056 (24th Floor)
Phone: (713) 721-6400
Email: info@torchweb.org

Door Price: $15
Presenter: Rabbi Motty Berger is a graduate of Loyola University and received his rabbinical ordination from Ner Israel Rabbinical College, Baltimore. He worked in anti-missionary activity, founding Jews for Judaism prior to moving to Israel. A world-renowned speaker, he is currently a Senior Lecturer at Aish Hatorah, teaching on many programs and for many groups.
About the Discovery Seminar: The Discovery Seminar was developed in 1985 by a team of Scholars with the goal to present a scientific rational evidence for the Divine authorship of the Bible. The seminar was prepared in English by Aish Hatorah and has been attended by over 100,000 Jews in audiences around the world.

The backbone of the seminar is a series of classes called "Failsafe". They include classes on the unique signs of Kosher mammals and fish that allegedly couldn't have been known thousands of years ago. The presentation also includes the historical claim of a national revelation that the Jewish people experienced at Mount Sinai. And, perhaps most controversially, a presentation on hidden codes in the Bible.
Reactions from Discovery participants
"The depth and breadth of the information presented was overwhelming - intellectually and spiritually. I could spend a year and feel like I've barely scratched the surface."
Hank Brandon
"I've absolutely loved every minute of this seminar -- something I didn't plan on. What it's done has been to make me want to learn more."
Gladys Grey
"It worked! I learned, learned and learned. I loved every part of it and would like more! Discovery even touched my 14-year-old. That was the best part."
Gail Slater
"This seminar is a must for all Jews."
Larry Smith
"This seminar has reminded me of what it really means to be Jewish."
Carol Rothenberg
"I feel very special right now about being a Jew, and I hope I can encourage the people that are closest to me to come to Discovery and feel 'special' too."
Rob Daley