Events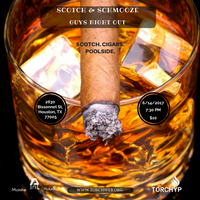 Scotch & Schmooze

Date: 6/14/17
Time: 7:30 PM

Location: Windsor at West University Apartments
Address: 2630 Bissonnet St, Houston, TX 77005
Phone: 8328075624
Email: johnny@torchweb.org

In Partnership With: Moishe House

Join us this month for our Scotch & Schmooze event! We supply the pizza, the drinks, the cigars, and that incredible relaxing environment, and all you have to do is show up and enjoy! Special thanks to our dear friend, Rishon P. Kimber for hosting, and to Moishe House Houston (Seth Esquenazi, Daniel Huvard, and Sam Frapart) for always partnering with us!
* This event is intended for Jewish male Young Adults in their 20's and 30's
* Please make sure to park on Dincans St. and walk in through the front doors. Looking forward to chilling with you!
*You must RSVP online to join us for this event.