Events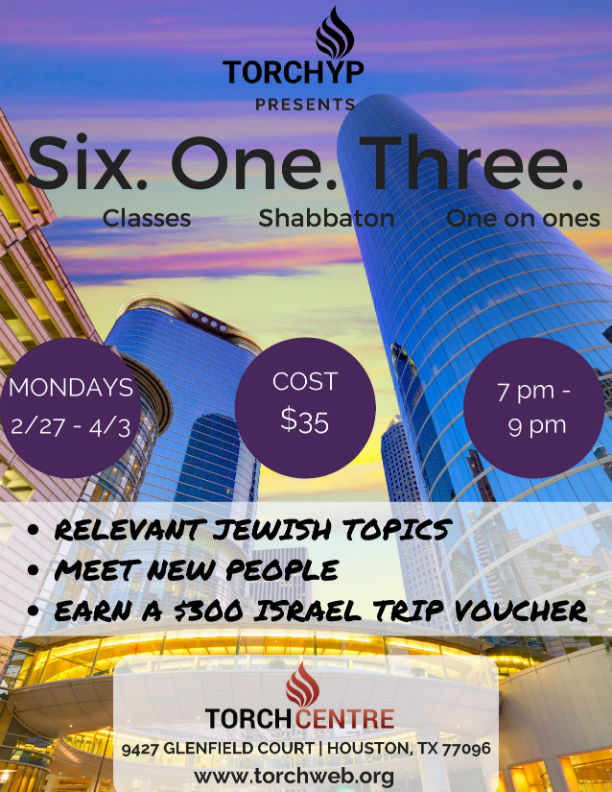 SIX ONE THREE

Date: 4/03/17
Time: 7:00 PM

Location: TORCH Centre
Address: 9427 Glenfield Court
Phone: 8328075624
Email: johnny@torchweb.org

Door Price: $10
Join us Monday night at the TORCH Centre for the final installment of our Six One Three program that includes 6 sessions of classes, 1 Shabbaton (happening this weekend), and 3 one on ones!
We will be privileged to hear amazing words from 2 of our top TORCH YP students, Miss Jessica Cherem and Danielle Tabachnick!
6:30 PM - Reception
7 PM - Class by Jessica Cherem
7:45 PM - Dinner
8:15 PM - Class by Danielle Tabachnick
Look forward to seeing you!