Events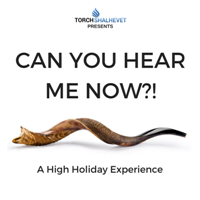 High Holiday Prayer Experience

Date: 10/11/16
Time: 6:45 PM

Location: Congregation Beth Rambam
Address: 11333 Braesridge Dr, 77071
Phone: (713) 721-6400
Email: info@torchweb.org

In Partnership With: Congregation Beth Rambam

Join the most inspiring, friendly and joyful celebration of the High Holidays in Houston.
The one hour program will include the Prayers, Shofar Blowing, Inspiration and Mind Blowing clarity of the Days meaning and powerful opportunity for change.
NO MEMBERSHIP.
NO HEBREW.
NO PRIOR KNOWLEDGE.
NO FEES.
YOUR SATISFACTION IS GUARANTEED!!