Events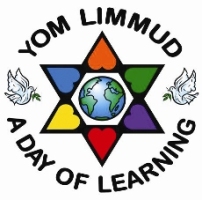 Yom Limmud 5769

Date: 2/15/09
Time: 9:00 AM

Location: Congregation Beth Yeshurun
Address: 4525 Beechnut
Phone: (713) 729-7000 x323
Email: bcurtis@houstonjewish.org

Yom Limmud is a program of The Jewish Federation of Greater Houston
Listed are only the TORCH classes that will be presented as part of Yom Limmud.
Many other class options are available.
Please visit The Jewish Federation Website for registration and full program information.


9:30 – 10:20 a.m.
Bailout Shmailout: The Torah's Solutions That Could Have Prevented the Ailing Economy
Rabbi Yossi Grossman
Schepps Board Room
In this session, we will discuss many business ethical practices from the Torah that could have prevented the current world economic crisis.
Love Your Neighbor Like Yourself: Do You Really Have to "Love" Everybody?
Rabbi Danny Masri
Classroom 2
What are our responsibilities toward other Jews? At what cost to ourselves should kindness be performed for others? At what expense to our families? What should be our attitude when taking care of the needs of others? This fascinating lecture will explore these important issues and probe the depths of this famous command.
Defending the Faith: Countering the Arguments and Tactics of Christian Missionaries
Rabbi Dov Nimchinsky
Classroom 5
A class designed to inform you of some of the tactics used by Christian missionaries and how to counter them.
Modern Judaism: Changing Ourselves Or Changing the Torah
Rabbi Aryeh Wolbe
Library
Is the Torah absolute? In modern contemporary society, does Torah become irrelevant or inappropriate?
12:00 – 12:50 p.m. (Lunch and Learn)
Beit Medrash Learning with the TORCH Rabbis
Rabbi Raanan Ephron, Rabbi Avrohom Kravetz, Rabbi Akiva Sutofsky
Library
Have a TORCH Rabbi as a study partner (Havrutah) and experience true Yeshivah style learning while you delve into the sea of Talmud. No experience necessary.
Is Anyone Out There? The Art of Jewish Prayer
Rabbi Gavriel Jacknin
Classroom 2
This class will give a deeper understanding of the what, how and why of prayer and what it can accomplish.
Did the Rabbis Make This Up? Understanding the Foundations of Rabbinic Judaism
Rabbi Dov Nimchinsky
Classroom 5
An exploration of the imperative of Oral Tradition and the mandates and limits of the Rabbis who transmit it to us.