Events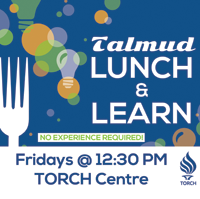 Talmud Lunch & Learn

Date: 10/28/16
Time: 12:30 PM

Location: TORCH Centre
Address: 9427 Glenfield Ct, 77096
Phone: 713-721-6400
Email: info@torchweb.org

Door Price: $10
Sink your mind into the holy and brilliant words of the Talmud. This class will take you on a step by step process of understanding how to read, learn, understand and appreciate the depths of our oral heritage through the words of our sages.
NO EXPERIENCE REQUIRED!
Wisdom is free! Lunch is not.