Events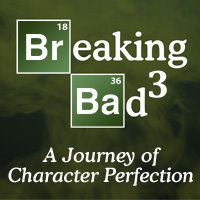 Breaking Bad 3 @ CBS

Date: 7/27/14
Time: 11:00 AM

Location: Congregation Brith Shalom
Address: 4610 Bellaire Blvd, 77401
Phone: (713) 721-6400
Email: info@torchweb.org

In Partnership With: Congregation Brith Shalom

Door Price: $15/class
Join season 3 of Breaking Bad as we discover the journey of self perfection by breaking our bad traits and habits.
Have you ever experienced regret? Have you wished you didn't get angry, said a derogatory remark or wish you weren't jealous of a friend?
Breaking Bad Habits is a Mussar series in which we will focus on breaking bad traits and habits.