Events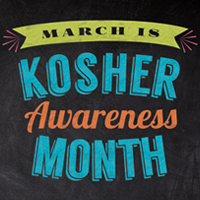 Kosher Month 2014 - FINALE BBQ

Date: 3/29/14
Time: 9:00 PM

Location: Congregation Torah Vachesed
Address: 9730 Hillcroft Street, 77096
Phone: (713) 721-6400
Email: info@koshermonth.org

In Partnership With: HKA

Join HKA and TORCH for our 9th amazing season of Kosher Awareness Month! During the month of March, we will host numerous events including for the curious Kosher seeker. Events such as Israeli wine tasting, Kosher food tasting, Supermarket tours, Educational programs for kids, City-wide treasure hunt, and classes to learn everything you've ever dreamt to know about Kosher!
Each registrant is entitled free entry to every Kosher Month event throughout the month of March, as well as opportunities to win over $100 in gift cards, coupons, discounts at local kosher restaurants. Please join Kosher Month now by registering with the link below.
$36 for Individual Kosher Month Membership
$72 for Family Kosher Month Membership
Membership entitles you to every kosher month event! Kosher is too easy not to try!
See you at the Kosher place ...