Events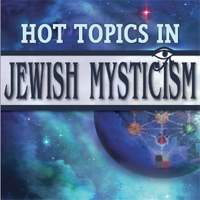 HOT TOPICS in Jewish Mysticism

Date: 11/05/12
Time: 8:00 PM

Location: Meyerland Minyan
Address: 9606 Chimney Rock
Phone: 713.721.6400
Email: torch@torchweb.org

In Partnership With: Meyerland Minyan

Door Price: $10/Class
THIS CLASS BY RABBI YAAKOV COHEN WILL NOT BE MEETING UNTIL FURTHER NOTICE!
Dream Encounters - Interpretation and how to handle them
After life and the near death experience
Angels and Demons - What is the Jewish View?
The Messiah and the End of Days
Join Rabbi Yaakov Cohen for the answers to these and other pressing questions...