Events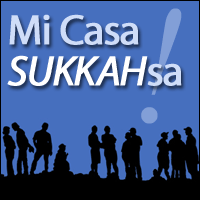 Mussar Sukkah Brunch Celebration 5772

Date: 10/16/11
Time: 11:00 AM

Location: Private Residence
Address: Available Upon Registration
Phone: (832) 452-2288
Email: awolbe@torchweb.org

Door Price: $None
Please join us at our annual Mussar Sukkah Brunch Celebration. If you've been a participant at Mussar classes (A Shalhevet Project) at Brith Shalom, Beth El, Torah Vachesed or HCRJ - You wont want to miss this Sukkah Event.
At last years Sukkah event people spoke about their learning experiences in these Mussar classes. Hear what some said ... 5771 Sukkah Event Video.
See you in the Sukkah!!