Events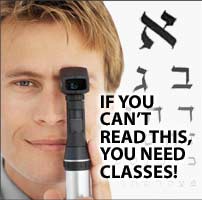 Hebrew Reading Crash Course - Level 1

Date: 4/04/11
Time: 7:30 PM

Location: Congregation Torah Vachesed
Address: 9730 Hillcroft St.


Ever wonder why hundreds of Houstonians have already learned to read Hebrew with TORCH? Because it's fun and easy ... and here's a secret you may not have known -- You can do it too!