Events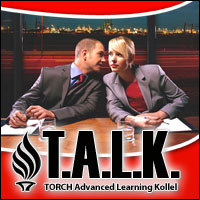 TALK - The Young Jewish Professional Chavurah

Date: 11/22/10
Time: 7:15 PM

Location: Meyerland Area
Address: Upon Registration
Phone: (713) 721-6400
Email: ryw@torchweb.org

The Young Jewish Professional Chavurah, is a unique and engaging series with entertaining and practical topics that will redefine your perspectives on just about everything. Join with other young professionals, in a relaxed atmosphere, where you can meet great new people, enjoy great home-cooked meals and engage your mind with thought provoking lectures.
10 weeks
10 classes
10 dinners
ONLY $100
Awesome topics include:
A Practical Guide to the afterlife
Relationship advice from the Creator of the world
Organic free range Judaism-Exploring ethical Kashrut
The Jewish attitude towards making money

7:15 pm - Class
8:05 pm - Dinner
8:30 pm - Discussion

Please contact Rabbi Yakov Wohlgelernter - ryw@torchweb.org for an application.