Events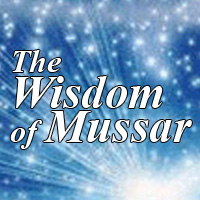 The Path to Your Soul: The Wisdom of Mussar

Date: 12/16/10
Time: 7:30 PM

Location: Congregation Beth El
Address: 3900 Raoul Wallenberg, Missouri City
Phone: (713) 721-6400
Email: info@torchweb.org

Door Price: $Please RSVP
Mussar is the tool used to connect with the true person within. Today, more than ever, when we have many influences that strongly impact the way we think and the way we act. Mussar is needed to bring a clarity and connection to our real essence and purpose. Join Rabbi Aryeh Wolbe as we explore the path to the soul.
Thursday Evenings @ 7:30 on 10/21, 10/28, 11/4, 11/18, 12/9, 12/16
More details coming ...