Events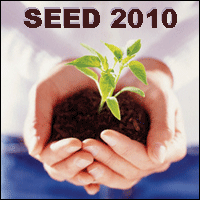 Project SEED

Date: 7/21/10
Time: Your Time

Location: TBA
Address: TBA
Phone: (713) 721-6400
Email: seed@torchweb.org

Beginning Wednesday, July 21, 2010, TORCH is privileged to welcome five Yeshiva students from Beth Medrash Gevoha (Lakewood, NJ) to learn with us through July 28, 2010. Each morning and evening we will have a Beis Medrash open for learning.
You decide what to learn: Chumash, Mishna, Gemara, Halacha, etc. They can learn one-on-one, or in small groups, round table discussions, etc. Their schedules are flexible. Basically, when you want to study, they are available. They are available as much or as little as you like.
This is a great opportunity to enhance your learning, davening and personal growth. You can sign up by calling (713) 721-6400 or emailing seed@torchweb.org. It is being done on a first come, first served basis. We already have several slots reserved.
For Men Only.
More details coming soon ...