Events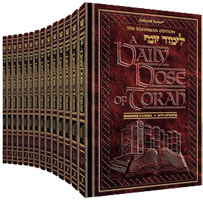 Daily Dose of Torah

Date: 5/23/10
Time: 9:30 PM - 9:48 PM

Location: Conference Call
Phone: Call-in Info Available Upon Registration
Email: dailydose@torchweb.org

For people on the go. For people who make their minutes count. For people who want the stimulation of classic Torah sources every single day. A Daily Dose will add more learning and excitement to your day - every day!

Please email dailydose@torchweb.org to recieve the conference call information.
TO purchase a copy of the Daily Dose Series Click Here and search "daily dose"