Events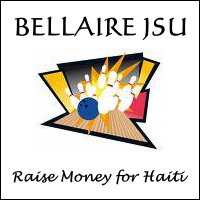 JSU Bellaire Bowl-a-Thon for Haiti

Date: 3/07/10
Time: 1:00 PM

Location: Palace Bowling Lanes
Address: 4191 Bellaire Blvd
Phone: (845) 538-6128
Email: mjacknin@torchweb.org

The Bellaire High School Jewish Student Union is having a bowlathon to help raise money for the Haiti earthquake victims and relief efforts.
$12.50 Minimum Entrance Fee plus any donation appreciated.
100% of money raised goes to charity to help the victims of the earthquake in Haiti
Feel free to bring friends and family!