Events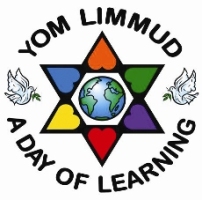 TORCH @ Yom Limmud (5770)

Date: 2/14/10
Time: 9:00 AM

Location: Cong. Beth Israel
Address: 5600 North Braeswood
Phone: (713) 721-6400


Yom Limmud is a program of The Jewish Federation of Greater Houston

Listed are only the TORCH classes that will be presented as part of Yom Limmud.
Many other class options are available.

Please visit The Jewish Federation Website for registration and full program information.


9:30 – 10:20 a.m.
Did the Rabbis Make This Up? Understanding the Foundations of Rabbinic Judaism
Rabbi Dov Nimchinsky
Location
An exploration of the imperative of Oral Tradition, and the mandates and limits of the Rabbis who transmit it to us.
9:30 – 10:20 a.m.
Defending the Faith: Countering the Arguments and Tactics of Christian Missionaries
Rabbi Dov Nimchinsky
Location
A class designed to inform you of some of the tactics used by Christian missionaries and how to counter them.
Mussar: The Route to Personal Growth
Rabbi Aryeh Wolbe
Location
Mussar is the tool used to connect to the true person within. Today, more than ever, we have many influences that strongly impact the way we think and the way we conduct our lives. Mussar brings a clarity and connection to our real essence and purpose.
12:00 – 12:50 p.m. (Lunch and Learn)
Shabbat: A Weekly Spiritual Transformation
Rabbi Gavriel Jacknin
Location
Together we will learn how to awaken our soul through the power of Shabbat which will help us continually remember what's truly important in life.
The Jewish Ethicist: Real Life Ethical Dilemmas from a Torah Perspective
Rabbi Yossi Grossman
Location
Can you piggyback on someone else's Wi-Fi connection? Can you torture a terrorist to get information? Is cosmetic surgery permitted? These questions and many other contemporary ethical issues will be discussed through the prism of Jewish law and philosophy, spanning medicine, business and legal topics.