Events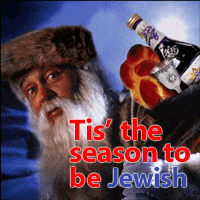 Tis the Season to be Jewish!

Date: 12/25/09
Time: 10:30 AM

Location: Westin Oaks
Address: 5011 Westheimer @ Post Oak
Phone: (713) 721-6400
Email: info@torchweb.org

Door Price: $20
What are you doing on December 25??
If you are starving for some Chinese wisdom and Jewish Food you may not be interested, but ...
If you are starving for some Jewish Wisdom and Chinese Food - this is for you!!!


10:30 - 11:15 Choose Your Shmooze 1
- Mrs. Faige Grossman - Is Judaism Chauvinistic? Gender Roles in Judaism
- Rabbi Danny Masri - Ninth of Tevet: The Scrol of Fasts & the Origins of Christianity
- Rabbi Aryeh Wolbe - Mussar: Pathway to the Soul, Discovering Your Inner Self

11:15 - 11:45 Kosher Brunch Buffet

11:45 - 12:30 Choose Your Shmooze 2
- Rabbi Yossi Grossman - The Ethical Imperative: What the Torah has to offer on Business & Medical ethics
- Rabbi Gavriel Jacknin - Shabbat: A weekly spiritual transformation
- Rabbi Dov Nimchinsky - Chosen People: Ego or Expectation?