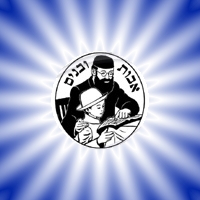 Avos U'Banim / Fathers & Sons

Regularity: Weekly on Shabbos Afternoon
Time: 40 Minutes Before Mincha
Location: Young Israel of Houston
Address: 7823 Ludington Drive, 77071

Level: All Levels
Division: Kollel

Phone: (713) 721-6400
Email: Info@torchweb.org
Over 20,000 fathers and sons have been learning together through the Avos Ubanim Program in the US.
Every Shabbos afternoon, dozens of boys sit down together with their fathers for an hour of dedicated learning, love and attention.
Boys who participate in the weekly session receive Avos Ubanim raffle tickets to win great prizes raffled weekly. Avos Ubanim continues to give children the message that Torah and mitzvos can be rewarding in many ways.